ACM ByteCast
ACM ByteCast is a podcast series from ACM's Practitioner Board in which hosts Rashmi Mohan, Bruke Kifle, and Scott Hanselman interview researchers, practitioners, and innovators who are at the intersection of computing research and practice. In each monthly episode, guests will share their experiences, the lessons they've learned, and their own visions for the future of computing.
Listen to the latest episode below, or wherever you get your podcasts.
ACM ByteCast
In this episode, Bruke Kifle hosts Kush Varshney, a distinguished research scientist and manager at IBM Research in New York. He leads the machine learning group in the Foundations of Trustworthy AI Department, where he applies data science and predictive analytics to the fields of healthcare, public affairs, algorithmic fairness, and international development. He is also the founding co-director of the IBM Science for Social Good initiative. He has contributed to the development of several open-source toolkits such as AI Fairness 360 and AI Explainability 360. In 2022, he independently published the book Trustworthy Machine Learning. Kush has been recognized with the Extraordinary IBM Research Technical Accomplishment Award for contributions to workforce innovation and enterprise transformation, and IBM Corporate Technical Awards for Trustworthy AI and for AI-Powered Employee Journey.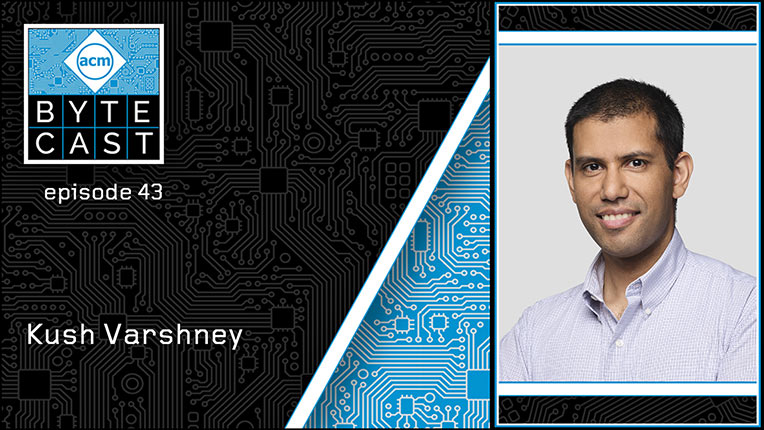 We Welcome Your Feedback!