ACM ByteCast
ACM ByteCast is a podcast series from ACM's Practitioner Board in which hosts Rashmi Mohan, Bruke Kifle, and Scott Hanselman interview researchers, practitioners, and innovators who are at the intersection of computing research and practice. In each monthly episode, guests will share their experiences, the lessons they've learned, and their own visions for the future of computing.
Listen to the latest episode below, or wherever you get your podcasts.
ACM ByteCast
In this episode, the first of a special collaboration between ACM ByteCast and the American Medical Informatics Association (AMIA)'s For Your Informatics podcast, hosts Karmen Williams and Sabrina Hsueh welcome Wendy Chapman, Associate Dean of Digital Health and Informatics at the University of Melbourne and Director of the Centre for Digital Transformation of Health. Her research focuses on developing computer algorithms to understand information typed into electronic medical records and natural language processing of clinical texts. She is an elected fellow of the American College of Medical Informatics and the US National Academy of Medicine.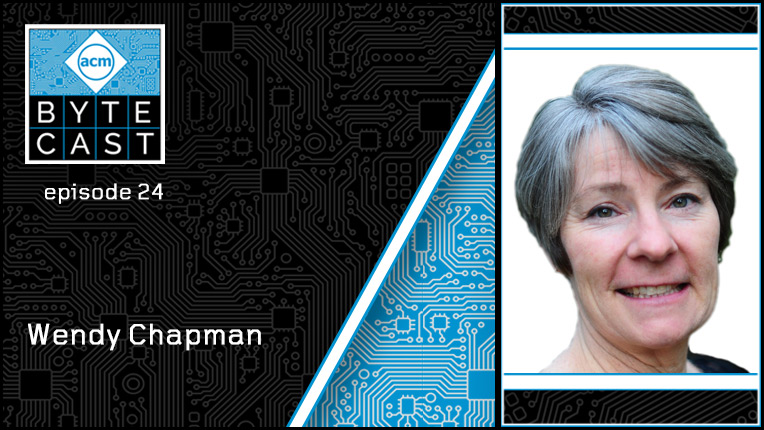 We Welcome Your Feedback!