ACM TechTalks
ACM members and non-member alike are welcome to attend our popular series of free TechTalks by expert industry professionals, distinguished ACM award laureates, and visionary researchers from industry and academia. Focused on keeping our global audience of busy practitioners at the forefront of technical trends, professional development, and emerging technologies, the TechTalks are also popular with students and educators. Recent talks have covered topics in Artificial Intelligence and Machine Learning, Big Data and Data Science, Blockchain, Computer Vision, Deep Learning, JavaScript, Microservices, Python, Quantum Computing, and more. Registration is free and the TechTalks can be attended both live and on-demand, on desktop and mobile devices. Check this page frequently for upcoming events as well as our on-demand archive. To subscribe to our TechTalk announcements, email learning@acm.org.
View Our Recent TechTalk
"The Decision-Making Side of Machine Learning: Computational, Inferential, and Economic Perspectives" with Michael I. Jordan
Much of the recent focus in machine learning has been on the pattern-recognition side of the field. I will focus instead on the decision-making side, where many fundamental challenges remain. Some are statistical in nature, including the challenges associated with multiple decision-making, and some are algorithmic, including the challenge of coordinated decision-making on distributed platforms. Finally, others are economic, involving learning systems that must cope with scarcity and competition. I will present recent progress on each of these fronts.
ACM award winners, leading researchers, industry veterans, thought leaders, and innovators address today and tomorrow's hottest topics and issues in computing for busy practitioners, as well as educators, students, and researchers. Check out our archive of these ACM TechTalks, free for members and non-members alike.
Talks from some of the leading visionaries and bleeding-edge researchers in AI/ML: Fei-Fei Li on visual intelligence in computers and ImageNet; Eric Horvitz on AI solutions in the open world; and Tom Mitchell on using ML to study how the brain creates and represents language.
Register now for the next ACM TechTalk, "Past, Present and Future of Computer Graphics: Perspective From Two Forerunners on the Inception and Evolution of CG," presented on Tuesday, April 14 at 12:00 PM ET/9 AM by Ed Catmull, Former President, Pixar and Walt Disney Animation Studios; 2019 ACM A.M. Turing Award Laureate; and Richard Chuang, Co-Founder, PDI/Dreamworks; Founder, d1n0. Juan Miguel de Joya, Project Officer for AI Good, United Nations International Telecommunications Union; Member, ACM Practitioners Board will moderate the questions and answers session following the talk. Continue the discussion on ACM's Discourse Page.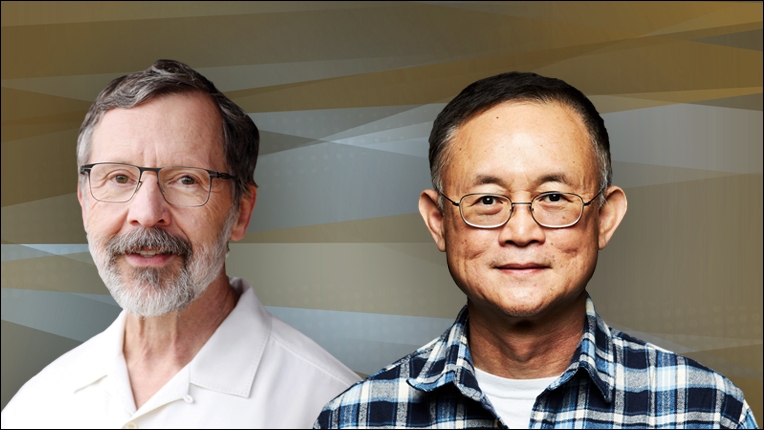 View the recent ACM TechTalk, "Fairness in Machine Learning," on demand. This talk was presented by Tulsee Doshi, Product Lead for Google's ML Fairness Effort. Eve Andersson, Director of Accessibility at Google and Member of the ACM Practitioners Board, moderated the questions and answers session following the talk. Continue the discussion on ACM's Discourse Page.