ACM ByteCast Archive
ACM ByteCast is a podcast series from ACM's Practitioners Board in which hosts Rashmi Mohan and Jessica Bell interview researchers, practitioners and innovators who are at the intersection of computing research and practice. In each monthly episode, guests will share their experiences, the lessons they've learned, and their own visions for the future of computing.
Listen to past episodes below, or wherever you get your podcasts.
We Welcome Your Feedback!
ACM ByteCast
Jennifer Widom
In this episode, Rashmi Mohan welcomes ACM Fellow and past ACM-W Athena Lecturer Jennifer Widom, the Frederick Emmons Terman Dean of the School of Engineering and Fletcher Jones Professor in Computer Science and Electrical Engineering at Stanford University. Widom has made significant contributions to databases and data science. She's a member of the NAE and AAAS, a Guggenheim Fellow, and recipient of the ACM SIGMOD Edgar F. Codd Innovations Award and EPFL-WISH Foundation Erna Hamburger Prize. Widom has co-authored textbooks widely used for teaching database systems design, use, and implementation, served as editor of top academic journals, and keynoted and chaired major conferences, such as SIGMOD and VLDB.
She discusses her unconventional journey from undergraduate music performance major to computer science doctoral student and researcher at IBM's Almaden lab, where her interest in databases and information management was cemented. Widom looks back on the heyday of Massively Open Online Courses, when her "Introduction to Databases" class had more than 100,000 enrolled students, and describes some of the challenges that have prevented MOOCs from truly upending higher education. She also describes her unusual sabbatical spent traveling the world and teaching free classes in databases and data science in developing countries, and offers bits of wisdom for those looking for similar experiences.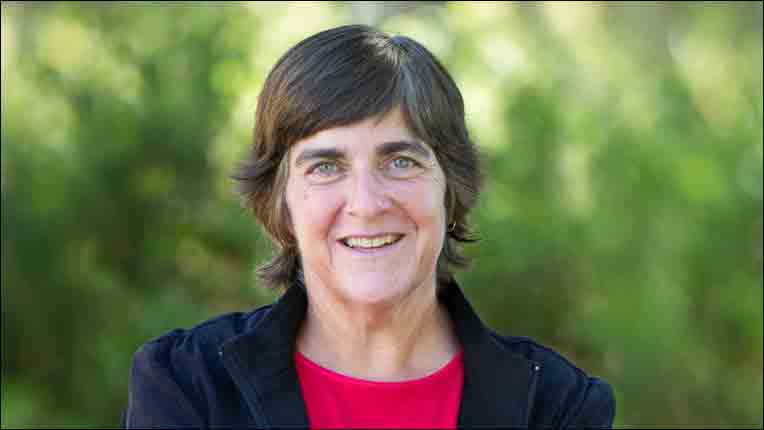 ACM ByteCast
Shwetak Patel
In this episode of ACM ByteCast, host Jessica Bell welcomes 2018 ACM Prize in Computing recipient and 2011 MacArthur Fellow Shwetak Patel. Patel is a professor of computer science at the University of Washington and a director of a health technologies group at Google. He recalls his beginnings as a computer engineer with an interest in both hardware and software, which narrowed to computing during grad school. They discuss how "smart house" technology and working in construction stimulated his interest in building sensors and how applied research enables his work to have a greater social impact. Patel also offers valuable insights on the benefits of academia as a starting point for innovation, the global implications of his work, and advice to people entering his field.
ACM ByteCast
Robin Murphy
In this episode of ByteCast, host Rashmi Mohan is joined by roboticist Robin Murphy, ACM Fellow and recipient of the ACM Eugene L. Lawler Award for Humanitarian Contributions. Murphy is a Raytheon Professor of Computer Science and Engineering at Texas A&M University and Director of the Humanitarian Robotics and AI Laboratory, formerly the Center for Robot-Assisted Search and Rescue (CRASAR). She helped found the fields of disaster robotics and human-robot interaction and has deployed robots to major disasters, including the 9/11 World Trade Center, Hurricane Katrina, and Fukushima.
Murphy details some of the logistical and algorithmic challenges of getting valuable data during disaster response and acting on it at a distance. She also touches on the use of robots during COVID-19, such as providing support for hospital workers. Finally, Murphy shares inspiring advice for kids and younger technologists looking to make a difference with emerging AI methods, and her enthusiasm for the future of robotics.
ACM ByteCast
Theo Scholssnagle
In this episode of ACM ByteCast, Jessica Bell talks with widely respected industry thought leader Theo Schlossnagle, Founder and CTO at Circonus, Co-Chair of ACM Queue, member of the ACM Publications Board, and elected Member at Large on the ACM Council. He shares his journey from a love of problem solving to computing and entrepreneurship and how his work at school helping classmates solve difficult problems led him to create his first company and provide solutions to some of the biggest internet businesses in the world. He also provides valuable advice for companies just beyond the start-up phase and to young engineers interested in founding a business.
ACM ByteCast
Kristian Lum
In this episode of ACM ByteCast, Rashmi Mohan welcomes Kristian Lum to the podcast. Lum is part of the research faculty at the University of Pennsylvania's CIS Department. Previously, she was Lead Statistician at the Human Rights Data Analysis Group (HRDAG), where she led the project on criminal justice in the United States. She's widely known for her work on algorithmic fairness and predictive policing and is a key organizer of the ACM Conference on Fairness, Accountability, and Transparency (ACM FAccT).

Lum discusses her transition from math and statistics into computer science, and how her lab work in bioinformatics expanded her interest into social issues. They touch on the sensitive nature of data and privacy and gray areas in criminal justice data collection. Lum mentions some applications of her work, advising the NYC Mayor's Office of Criminal Justice and partnering with the ACLU. She also describes a very timely project accounting for the time lag between COVID-19 infection and death. Finally, she traces her winding, fascinating career path from academic to industry and back.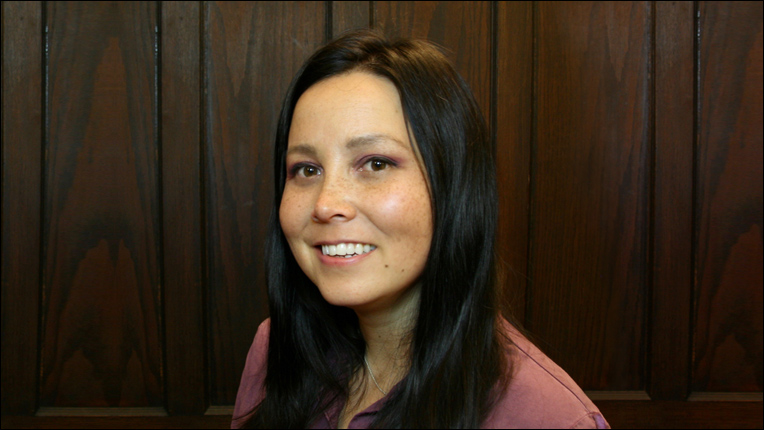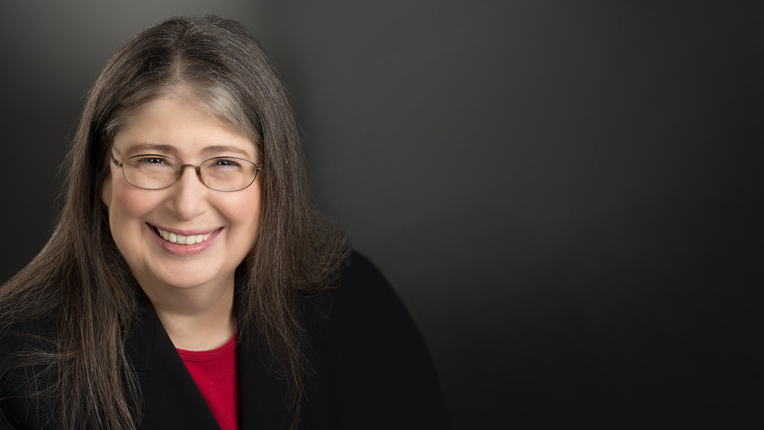 ACM ByteCast
Radia Perlman
In this episode of ACM ByteCast, Jessica Bell is joined by Radia Perlman, ACM Fellow and renowned computer scientist, who has made fundamental contributions to Internet routing and bridging, including work on network resilience. Currently a Fellow at Dell EMC, Perlman is famous for writing the spanning tree protocol (STP), which powers the Ethernet. She reflects on her early days at MIT and later Digital Equipment Corporation, where she worked on DECnet, one of the first peer-to-peer network architectures, and how that inspired her doctoral thesis on routing in the face of malicious network failures. Perlman then relates how she wrote the algorithm behind STP "over a long weekend." They also discuss the importance of teaching critical thinking in STEM education, healthy corporate culture, and the reciprocal value of mentorship.
ACM ByteCast
Donald Knuth
In this episode of ACM ByteCast, Rashmi Mohan is joined by 1974 ACM A.M. Turing Laureate Donald Knuth, author of the hugely popular textbook series, "The Art of Computer Programming." They discuss what led him to discover his love of computing as well as writing about computer programming, his outlook on how people learn technical skills, how his mentorship has helped him write "human oriented" programs, the problems he is still working to solve, and how his dissatisfaction with early digital typesetting led him to develop TeX, as well as his interest in playing and composing music for the pipe organ.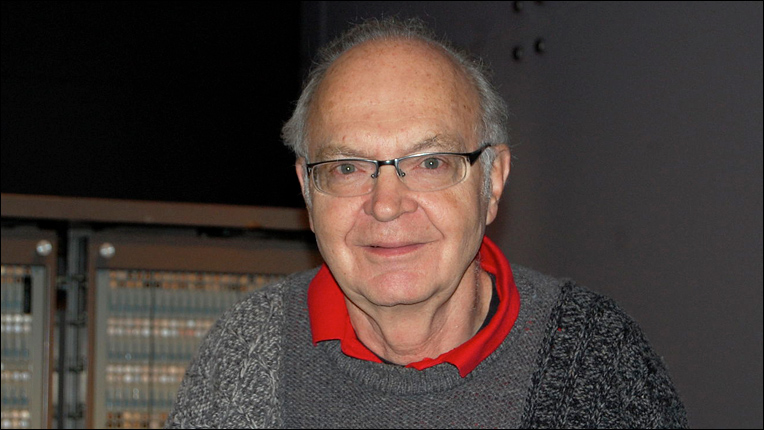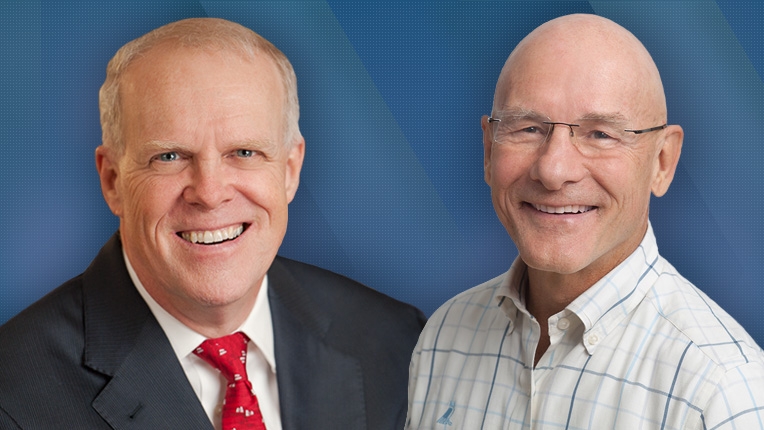 ACM ByteCast
John Hennessy & David Patterson
In this inaugural episode of ACM ByteCast, Rashmi Mohan is joined by 2017 ACM A.M. Turing Laureates John Hennessy and David Patterson. Their conversation touches on the paths that led these two luminaries to pursue computing careers and the "aha moment" that inspired their breakthrough work on RISC microprocessor architecture. They also discuss how they see the future of computing architecture unfolding in the coming years, the need for new memory technologies and better security, the importance of collaboration in innovation, and the promise of the open source community to develop both better software and hardware.